You might already suspect this, but the Contenders here at Craft Corner Death match are pretty awesome. So what else have they been doing with their awesome selves lately?
Sarah Apple has been busy starting a podcast called Jizzmachine, where she talks books and Cumberbatch, while a dog sneezes in the background.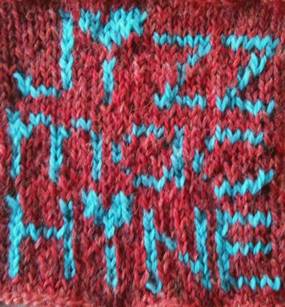 I know it's hard to believe about something entitled Jizzmachine, but it's actually classier than the title suggests.

Yermits is the featured artist in the Winter 2012 issue of Stuffed magazine.


it's on sale now, so check it out!

Holly the Harpy has notone, but two new books out! Enjoy the antics of the Hula Chicken as she helps Maile kick ass at being awesome, and try to solve the the mystery of the missing eggs with Kekoa (seriously, my kid is surprised EVERY SINGLE TIME when we find them). Delightful, inspiring, and full of adorable illustrations.


Both are available at the publishers by clicking above, or at Amazon.com (Kekoa, and Maile)